NAKTC - 2006 Triple of the Month Archive
Please be patient while all images are loading.....
---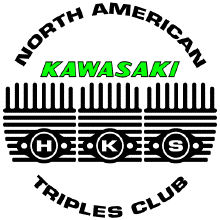 ---
---

Submitter: Y.T.
Bike: XTR (X-treme Triple Ressurection)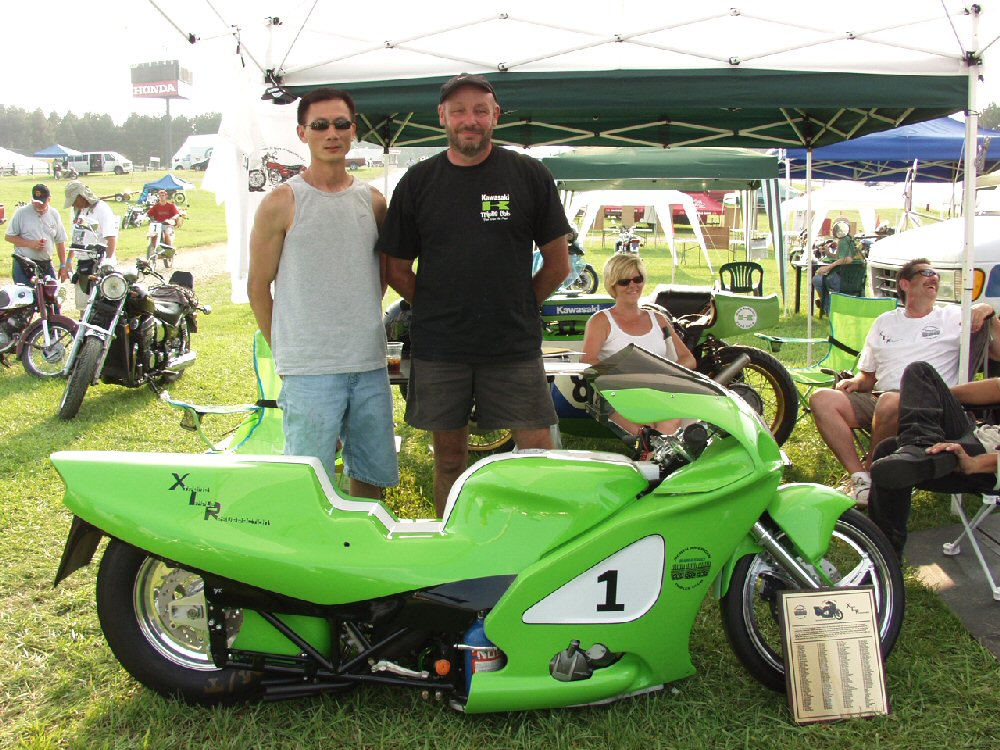 That is true, the last triple of the month posted was exactly 2 years ago on August 2006. August 2008 is a very special time because the NAKTC was formed 10 years ago on August 1998. To mark this special 10th Anniversary of the NAKTC, it only makes sense to present the XTR as Triple of the Month. As you can see, it's a rare site to see RB and I together as we don't cross paths that often. The NAKTC members always welcome RB for his humor and especially for his passion and knowledge regarding the triples.

Although the XTR doesn't exactly look like its predecessors --make no mistake -- its soul is 100% Kawasaki triple and it is also the soul of this club. The XTR has not been touched since it was debut at Mid-Ohio 2 years ago but in the near future it will make a historical pass down the track. We still have to figure out the clutch setup and after that, it will be retired as a club icon.

The XTR II is in the making with the intention of creating excitement at the drag strip and wherever else. More update on the XTR II as things developed.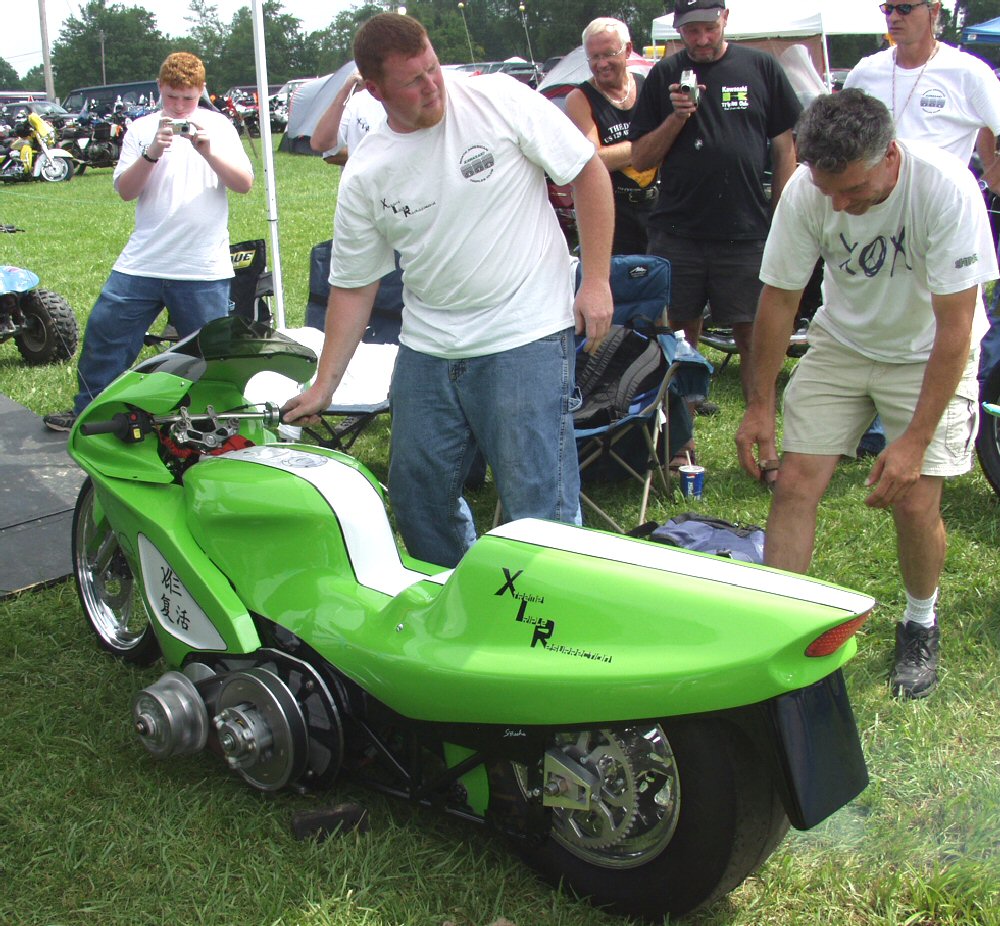 ---

Submitter: Brad Aspling (NAKTC Member)
Bike: '74 H2B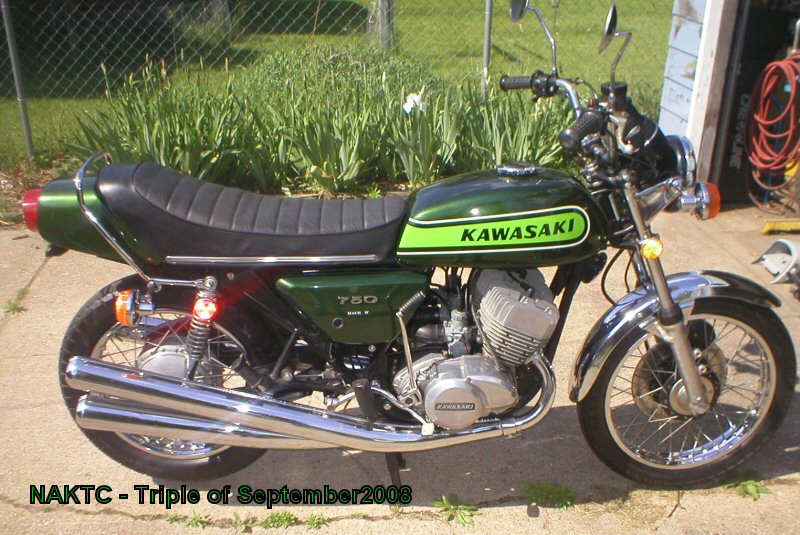 Just over only a few years, Brad has caught an incurable fever for triples. Brad now owns at least a dozen triples and counting? This bold original looking H2B deserves a spot here as Triple ot Septempber. To get a bike looking in this condition will take a lot of swet and green out of your wallet.