Project XTR Unveiled - July 29th, 2006, Mid-Ohio

Warning: Dial-up is not recommended..go broadband!
No longer a myth, a long waited secret project has finally unveiled on July 29th, 2006 at Mid-Ohio. Attendance could have been higher but nevertheless it was the best NAKTC meet so far. We all missed Killswitch as he always a big part of our club. The unveiling ceremony was designed to be simple and let the XTR speak for itself. The project objective was to bring back the NAKTC with new excitement along with something that sets us different. Our new icon is unique, powerful and it is intended to propel the Kawasaki triples into the next generation. Thanks to all members and vistors who showed up for this special ceremony. Let' Rock!



Attending members:



Carlos & Avelise - Brazil
Greg P. - OH

YT - IL
Brad & Maggy A. - IL
Dave R. - MI
Donne A. - TN
Owen W. - IL
Shawn M. - IL
Bill L. - MA
Mike & Cindy S. - OH
Chuck & Martha - OH
Jeff G. - PA
Zach M. - PA
Dan P. - IN
Stan M. - IA
Robert B. - OH



New members signed up at Mid-Ohio


Jeff L. - CT
Ned B. - OH
Jeff P. - OH
Brad P. - GA
Chuck D. - IL
Luke & Barb C. - LA
Kelly Wright - MI

---

The corral area was tight this year but we managed quite okay.



As promised, the plaque includes of all active and past members along with other XTR supporters.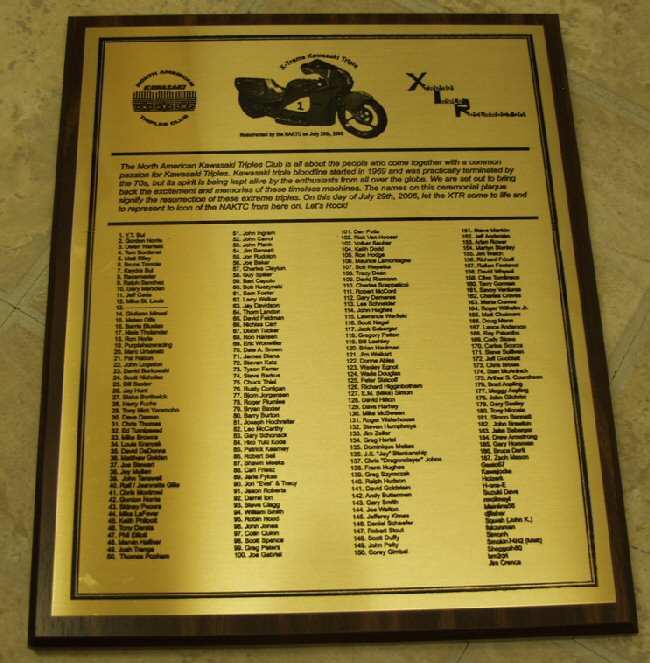 Group picture
Standing from left to right:
Jeff G., Zach M., Owen W. (Mr K), Greg P., Bill L. (Bandit), Stan M., Dan P., Shawn M. (Big-guy)
Bottom: YT (T-Man)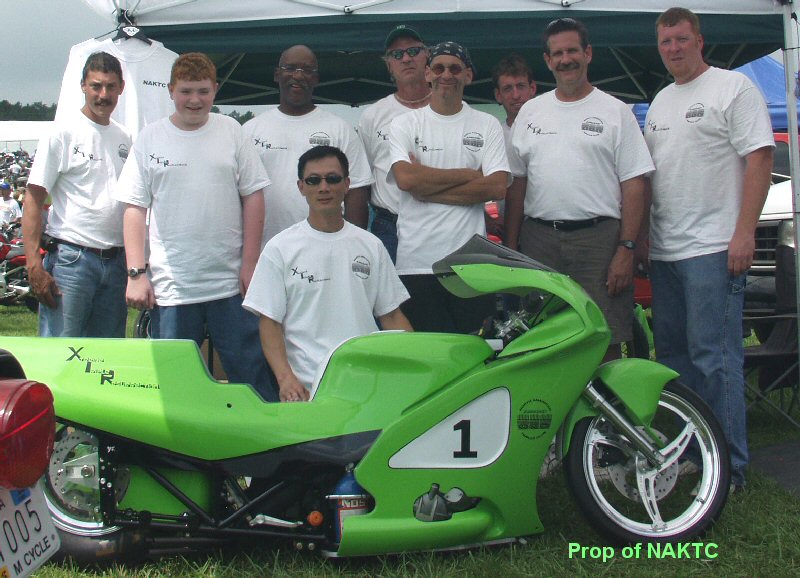 Carlos and wife, Avelise,
(posing w/ Bandit Bill &his H2R)
came all the way from brazil. we are glad that Carlos had a great time and is planning to come back.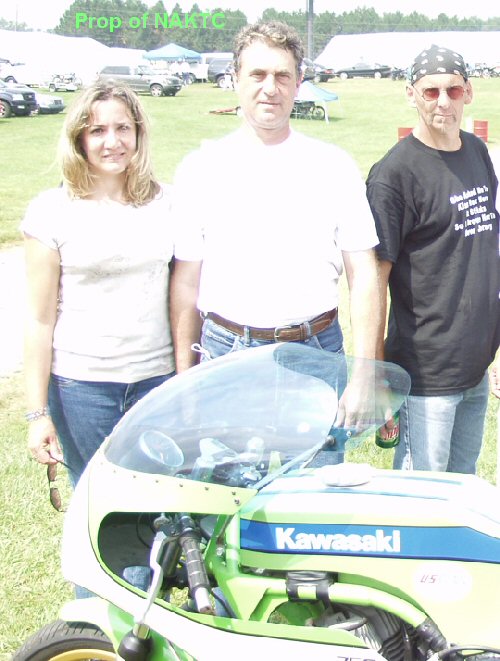 Chuck and Martha - great couple with a lot of passion Kawasaki bikes.



Donne Ables - another lost member finally located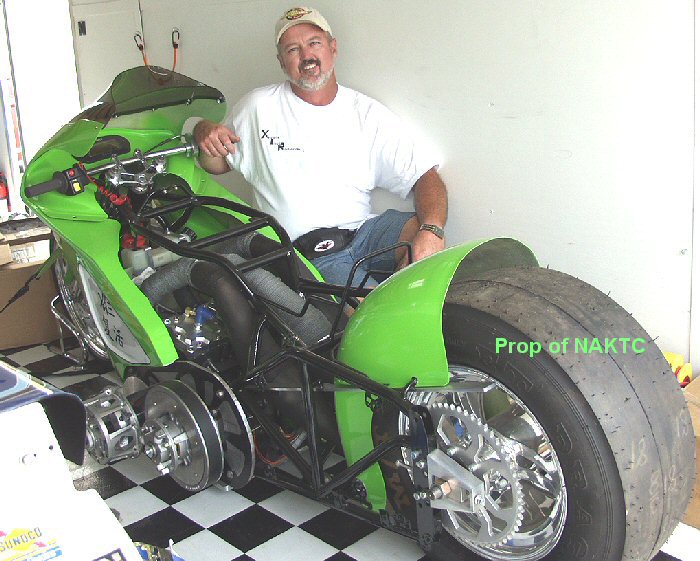 Stan and son - need that younger generation to follow our footsteps.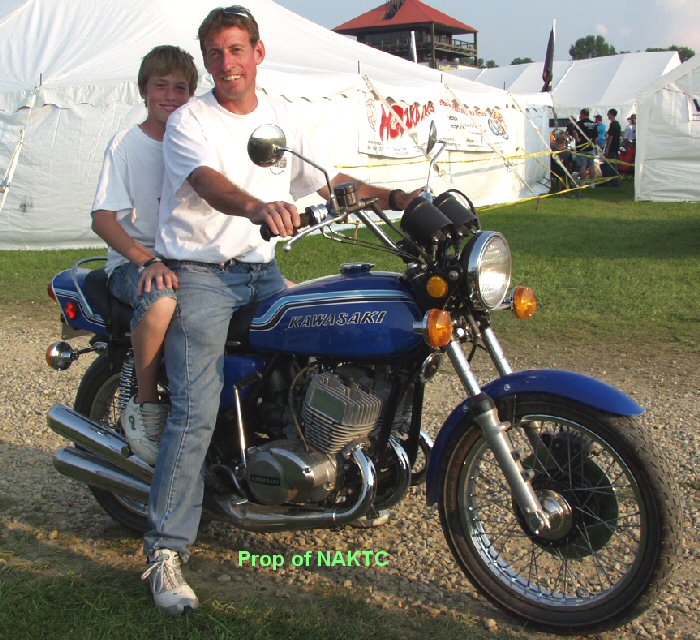 Brad and Maggy - short stay for them but well worth it.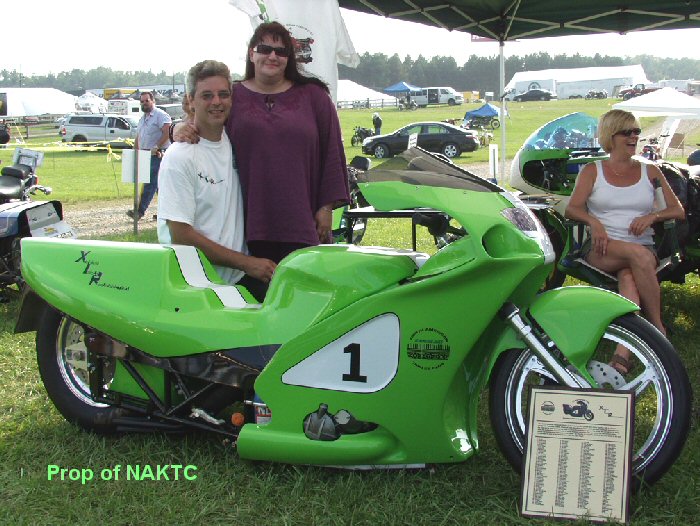 Jeff P. - one of most generous guys on earth....came and left us food and went to work.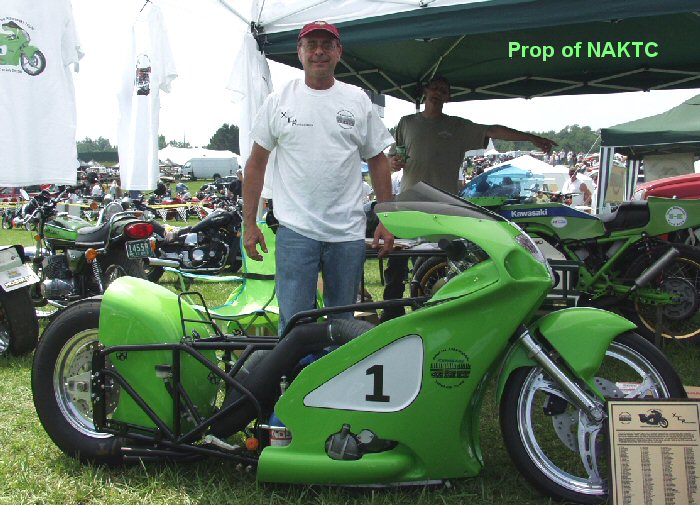 RB put to work and all swetty -- look for swetty towel on ebay soon.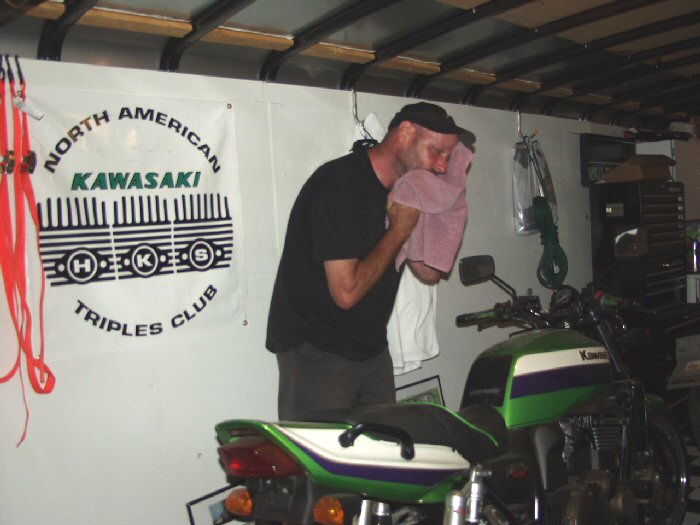 RB's newest addition, 1965 B8 - electric start and runs great. Great find RB.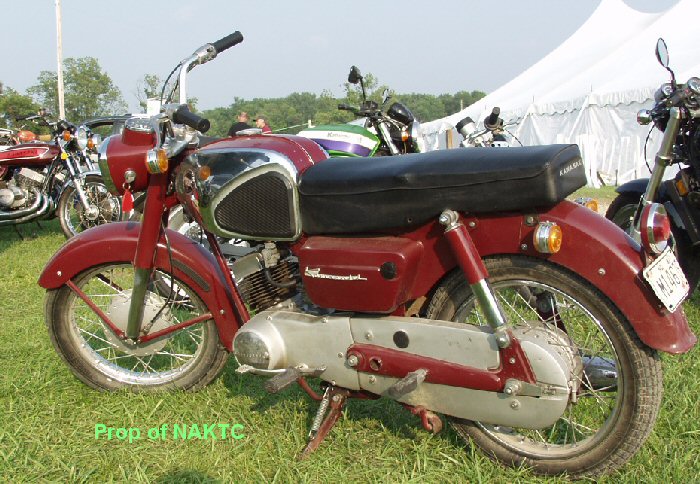 YT & RB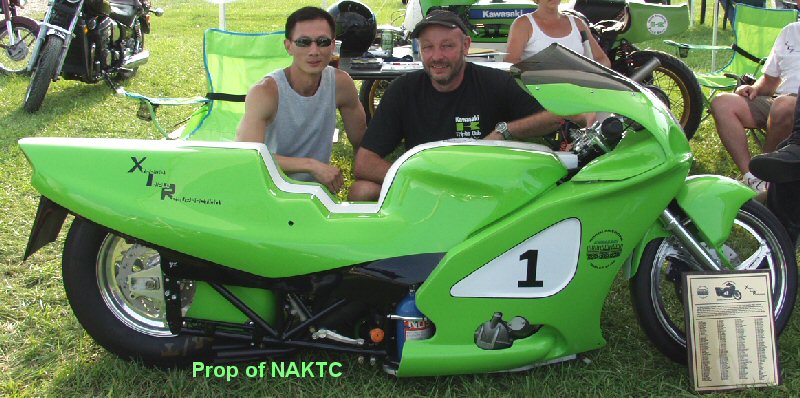 Group relaxing - noticed there's a fella very relaxed on the ground by the XTR....too many beers?
Left to right: Bandit, Lisa, RB, Big-guy, Maggy, Brad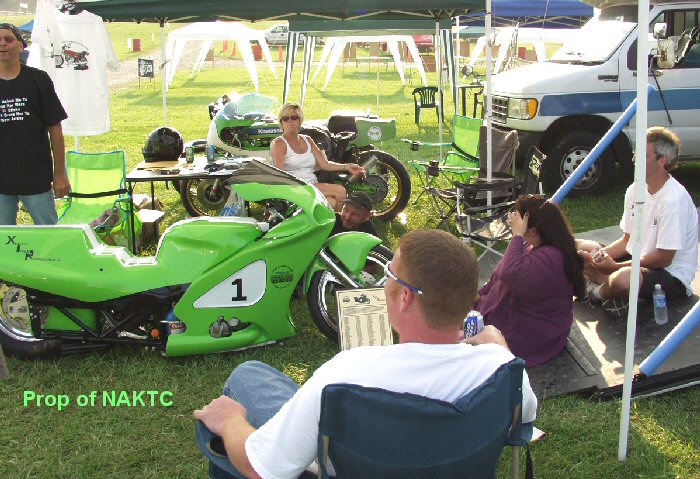 XTR left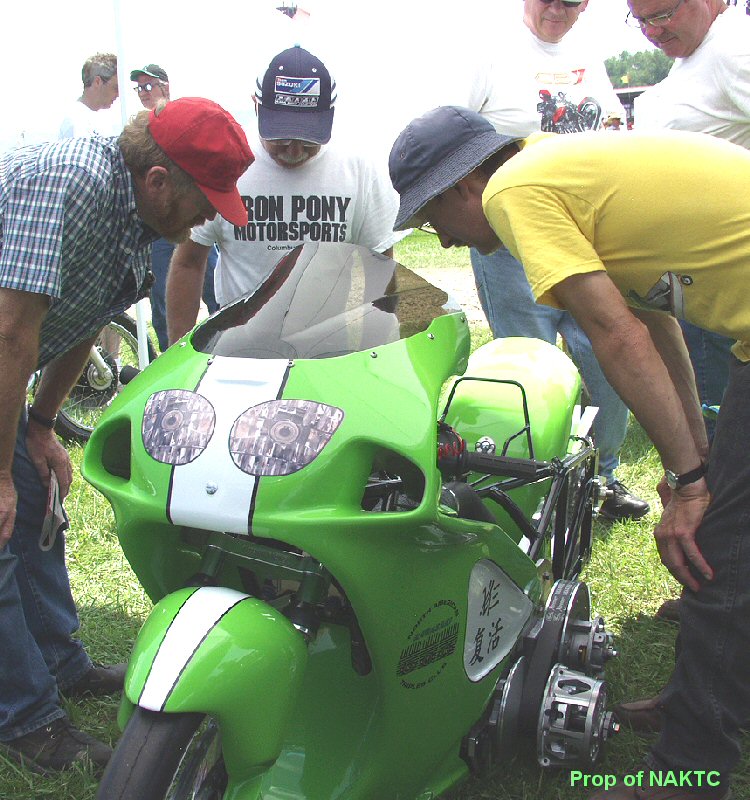 XTR right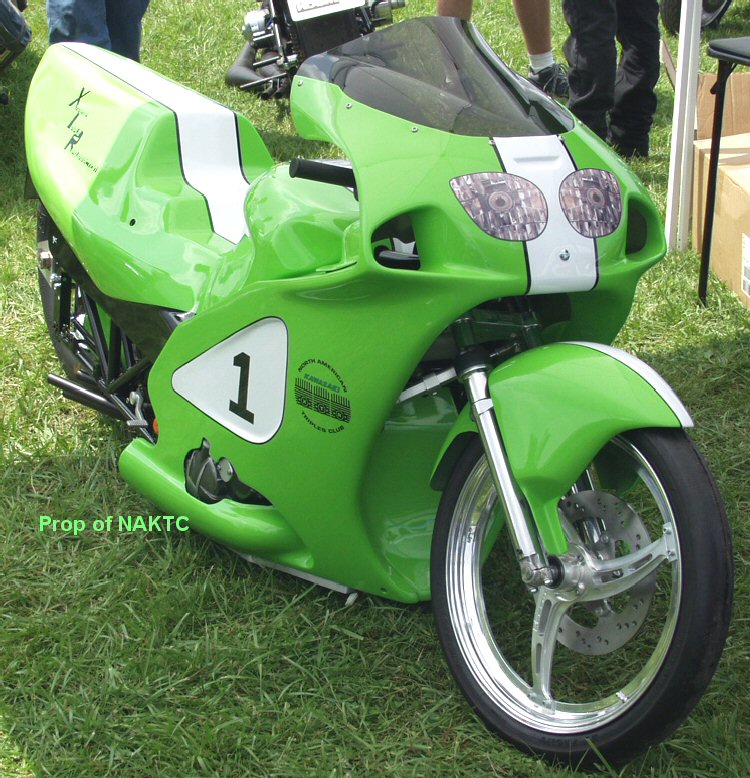 Dan's H2C and Brad's new H2 - We know Brad is anxious to get home with his new addition.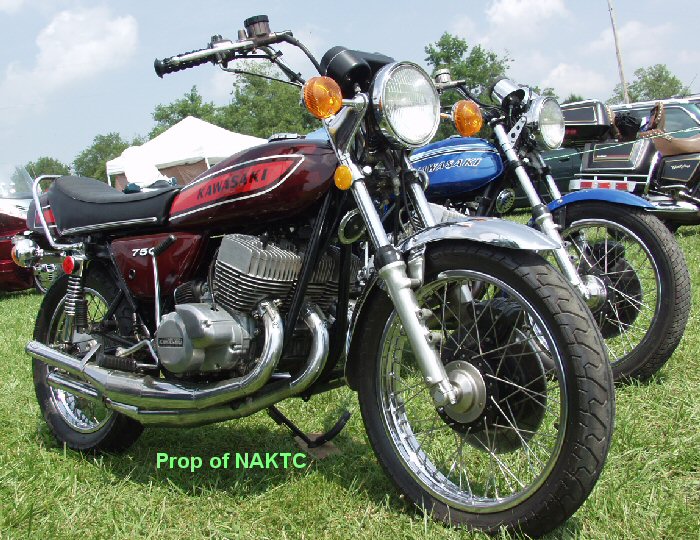 Greg's H1F - This bike received a lot of nice comments throughout the event.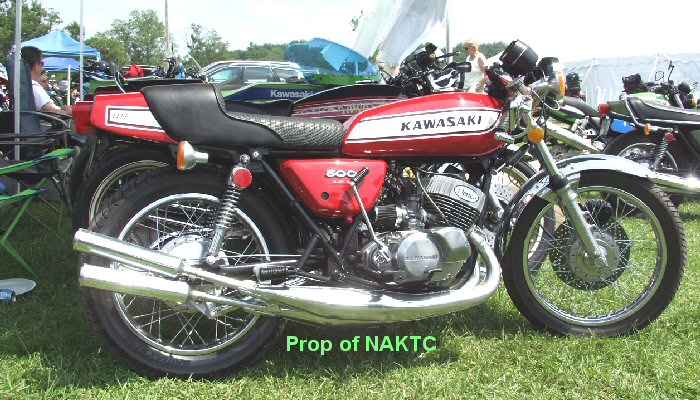 Mike & Cindy S.'s H1D - In beautiful condition and runs like a champ.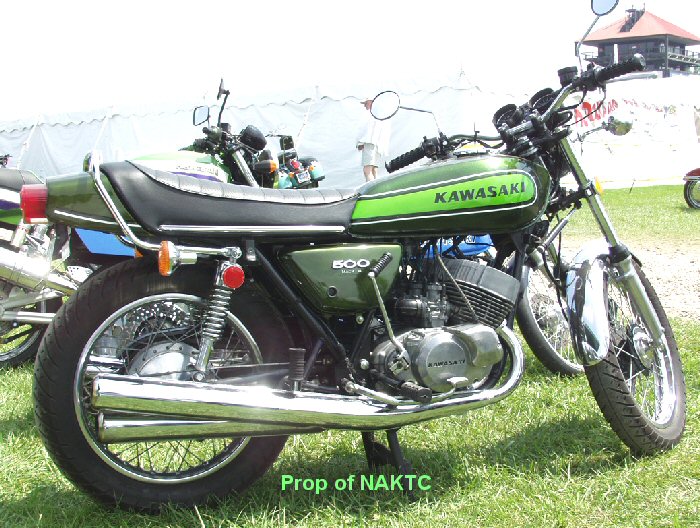 Mike (guest) H2A purple - Original owner since 1974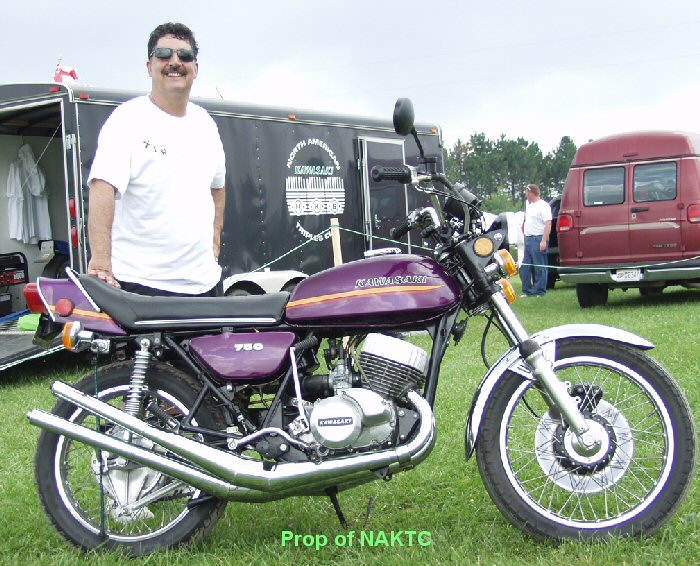 Bikeshow - An array of beautiful and shiny bikes, but this was the only triple in the show.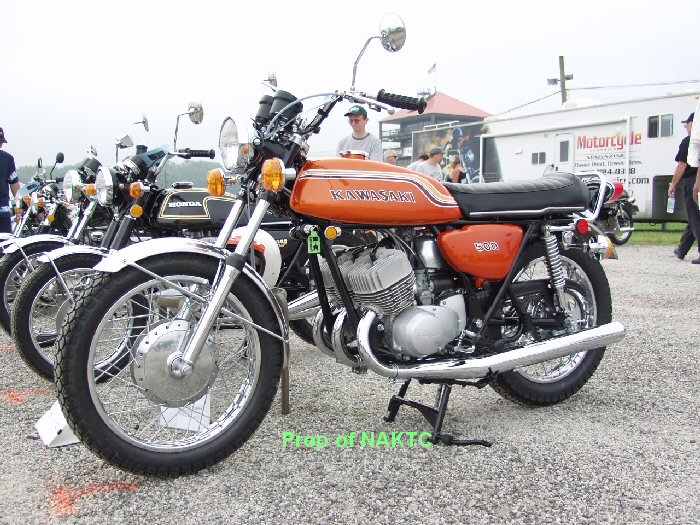 Big-guy cruising home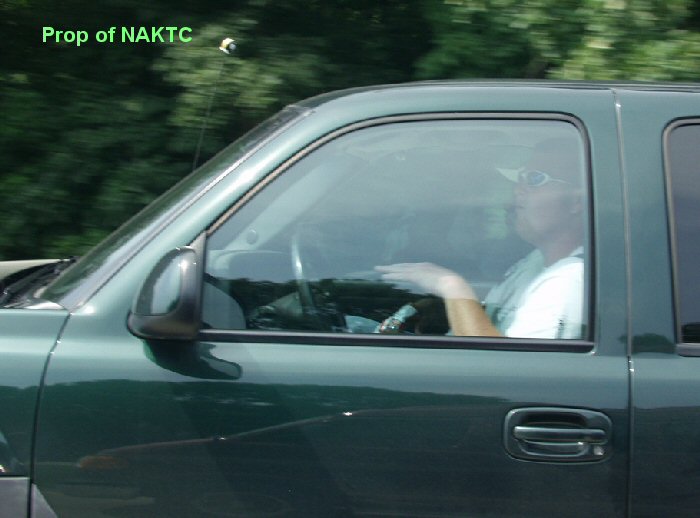 NAKTC trailor on the way home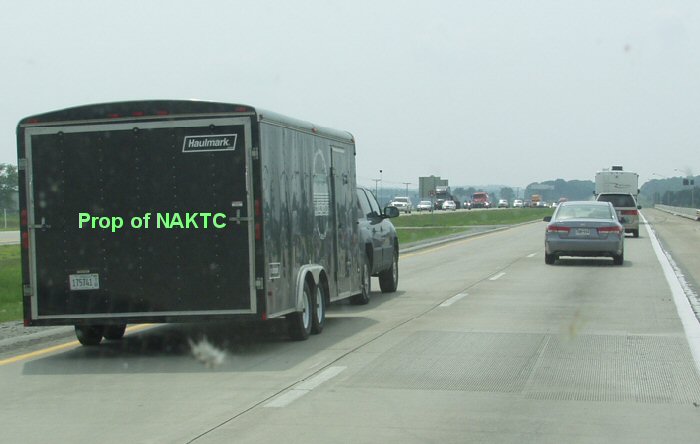 Click here to see XTR VIDEO (decent quality - 60Mb)
Click here to see XTR VIDEO (fair quality - 25Mb)


Please feel free to leave comments on the message board: Click here