Mid-Ohio 2008

Warning: Dial-up is not recommended..go broadband!
It was a last minute decision so I didn't get a chance to make a big announcement about this trip to our members. As a result, our member's attendance is low. We also missed RB this year. On the bright side, the weather was fantastic for this time of year and we had tons of visitors and recruited 9 new members to the club. The XTR brought so much attention and it had to be the most photographed bike at Mid-Ohio. The common questions were:

"So, what is it?"

,

"How many horsepower?"

and "How

fast is it?"

. We don't really know the answers 'til we dial it in and take it to the track in 2009. We spent most of the time talking to visitors and met all kinds of characters.



Attending members:
YT - IL
Owen W. - IL
Shawn M. - IL
Killswitch. - MI
Mike & Cindy S. - OH
Chuck & Marta - OH
Jeff G. - PA
Bill L. PA
Mike M. - FL



New members signed up at Mid-Ohio


Ron & Cathey R. - NY
Alan L. - OH
Jim J. - TX
Ken M.. - MI
Frank B.. - PA
Matt G. - OH
Mike F.- IN
Larry S. - NY

---

The corral was quite spacious this year.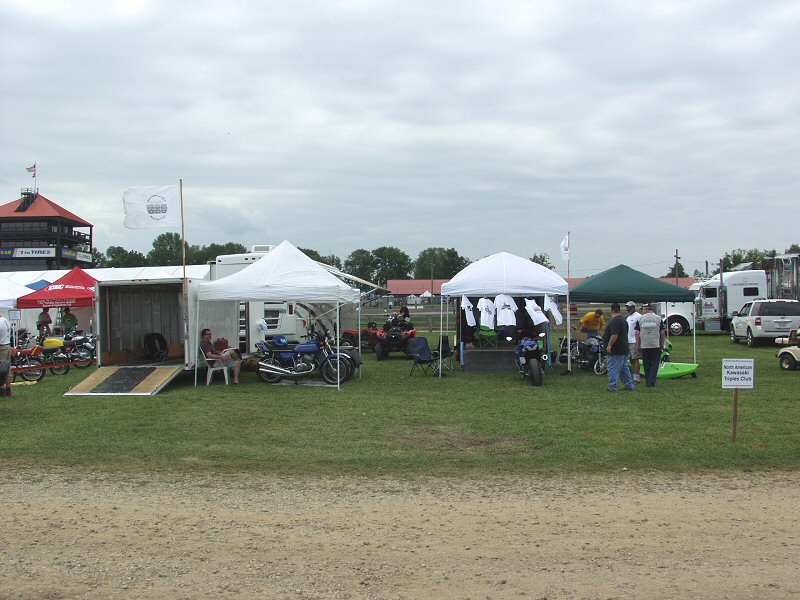 The Vintage Japanese Motorcyles Club (VJMC) is our neighbor.

XTR - NAKTC club icon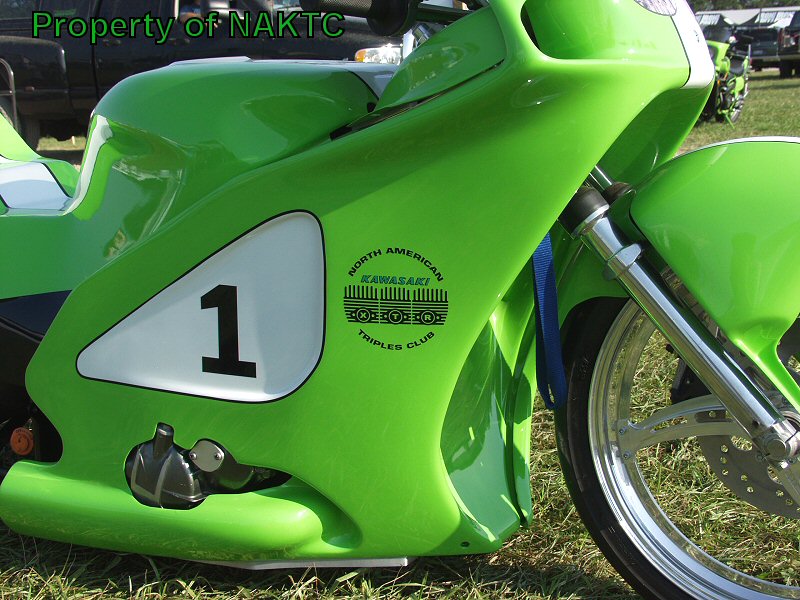 Group picture
Standing from left to right:
Kurt C. (Killswitch), Shawn M. (Big-guy), Owen W. (Mr. K), Y.T. (T-Man)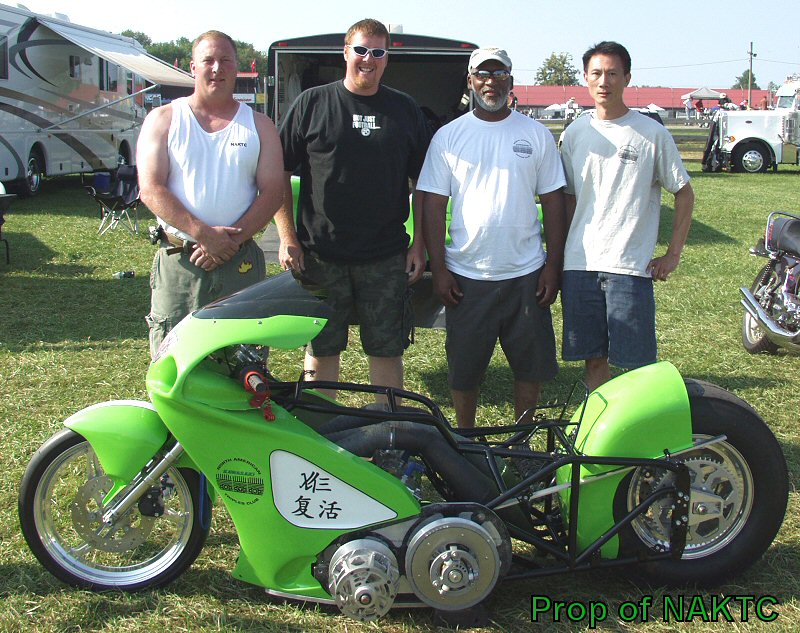 Bike show on Sunday with many prestine non-triples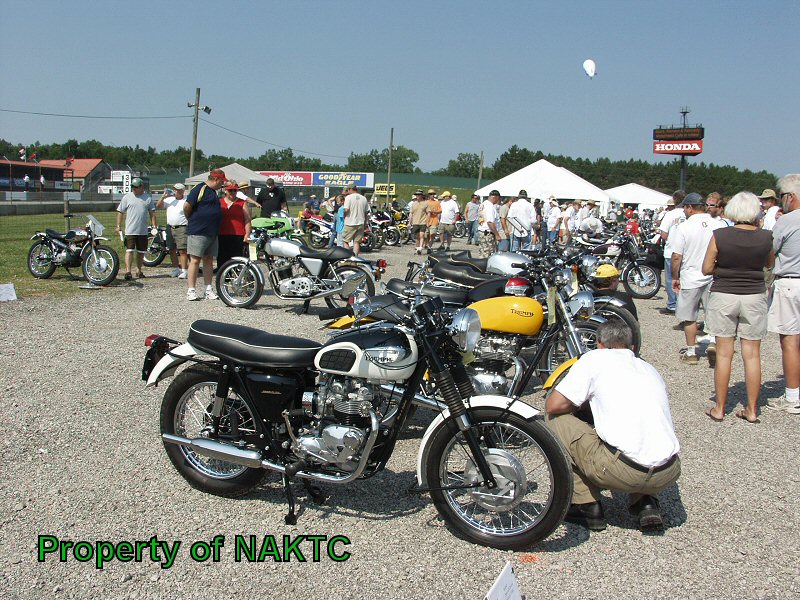 Chuck and Marta - loyal couple who show up every year. They own about 10 Kawasaki bikes.



Alan L. of OH - new member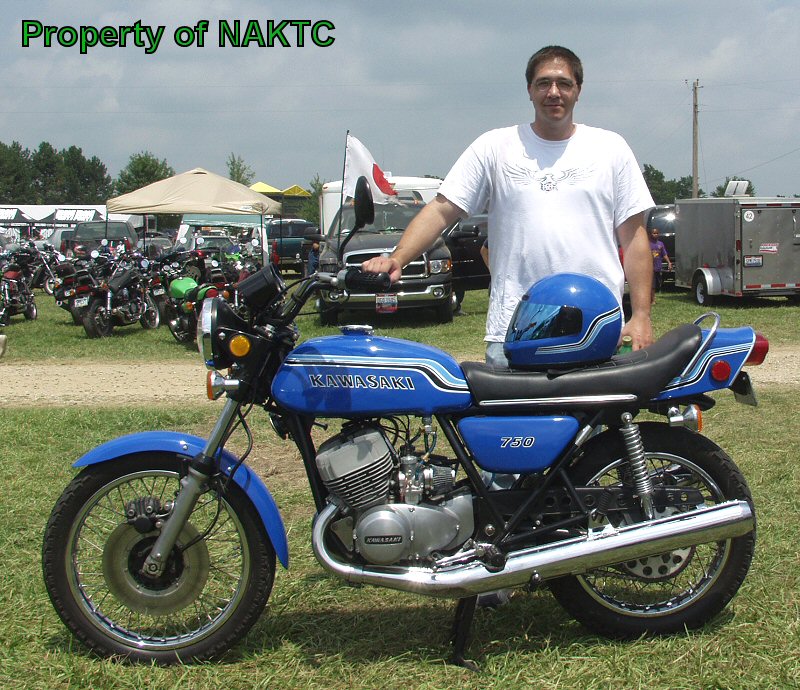 Guest - owner of an immaculate AI1R. This bike was in the bike show and not sure what place it ended up with.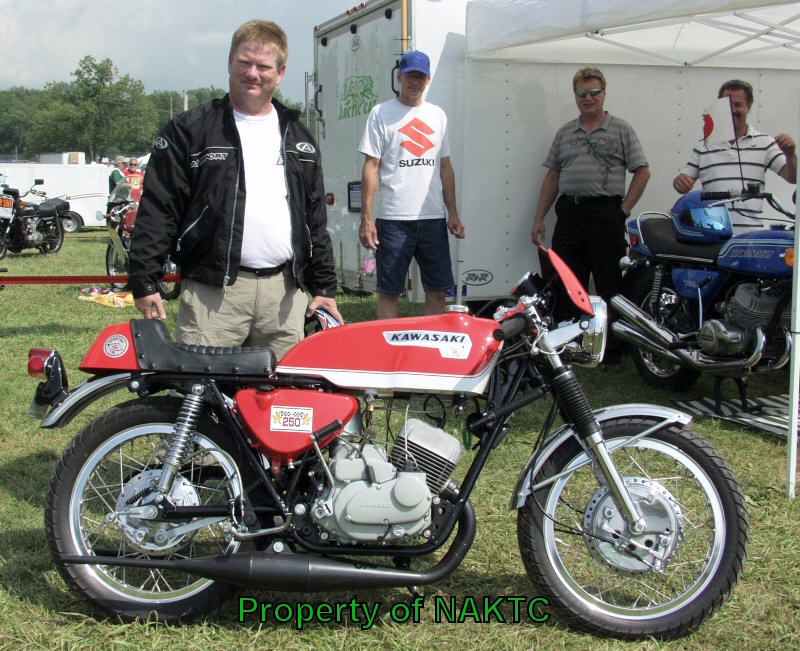 Mike M. of FL and Y.T. - this H2 was bought in Japan with H2 racing body kit while Mike was stationed in Vietnam.
It came back to the US on the USS Constellation. Mike used to roadrace this bike in the 70's.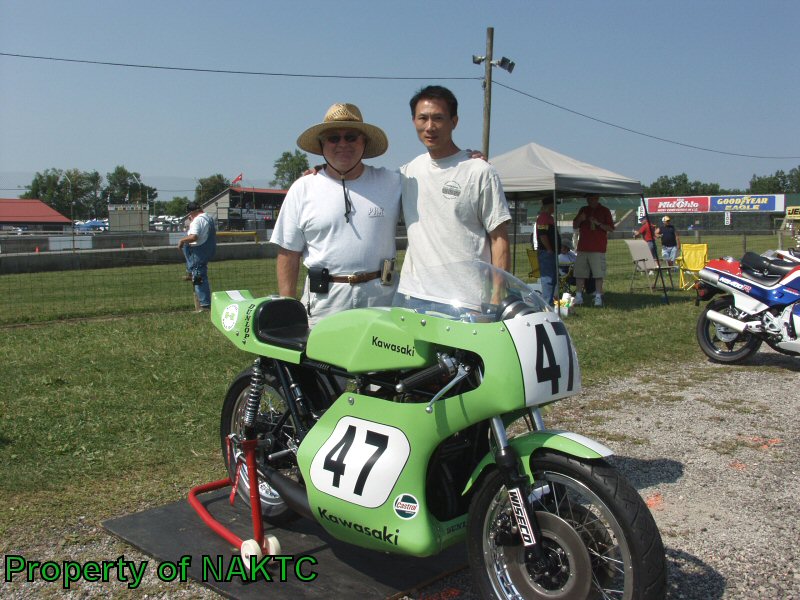 XTR claiming its territory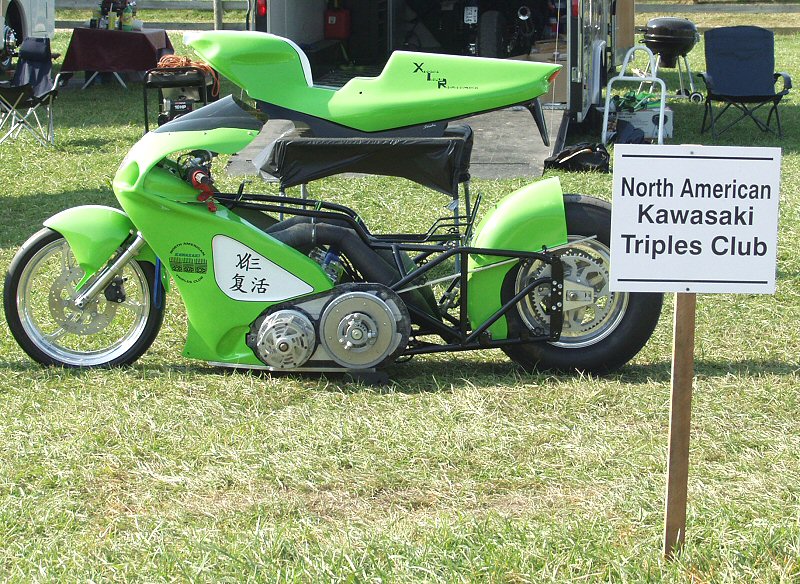 Ron & Cathey R. of NY -- new members.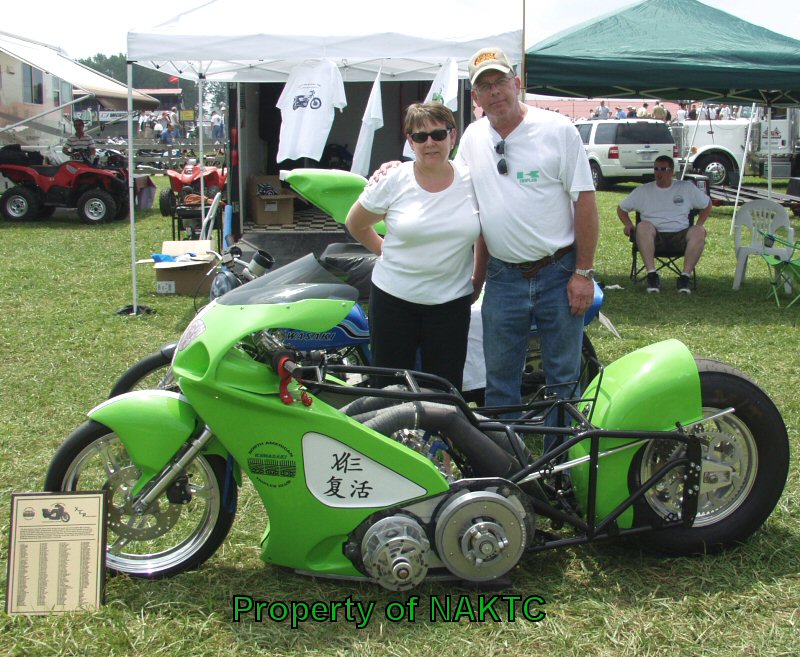 Jim J. of Texas - new member.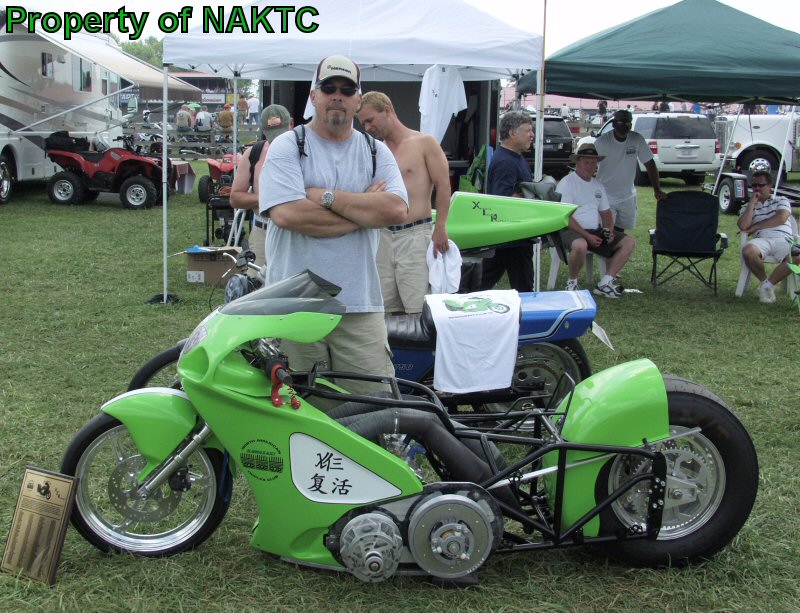 Larry S. of NY - believe it or not, he owns around 80 bikes....whoaaaa!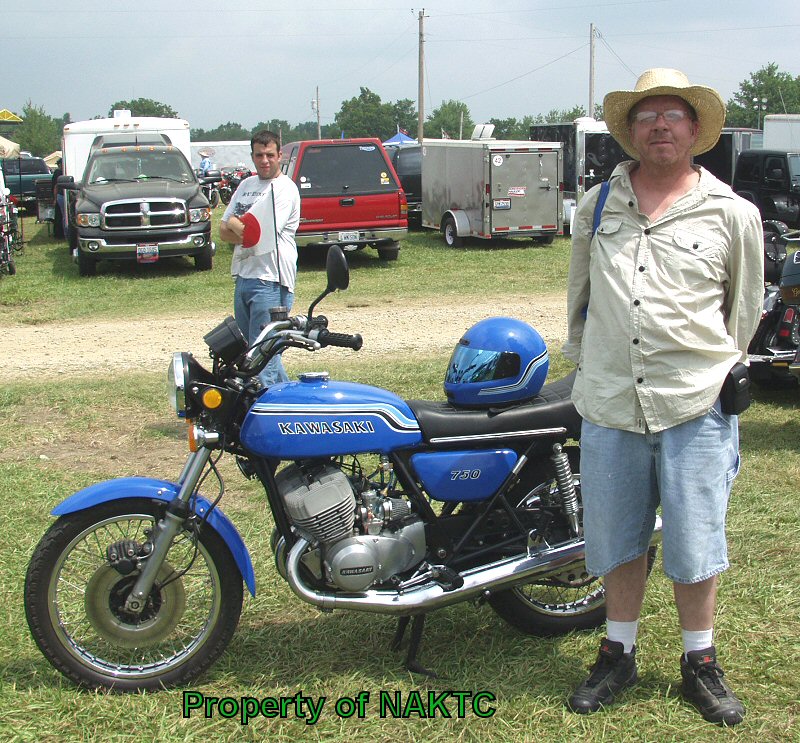 New member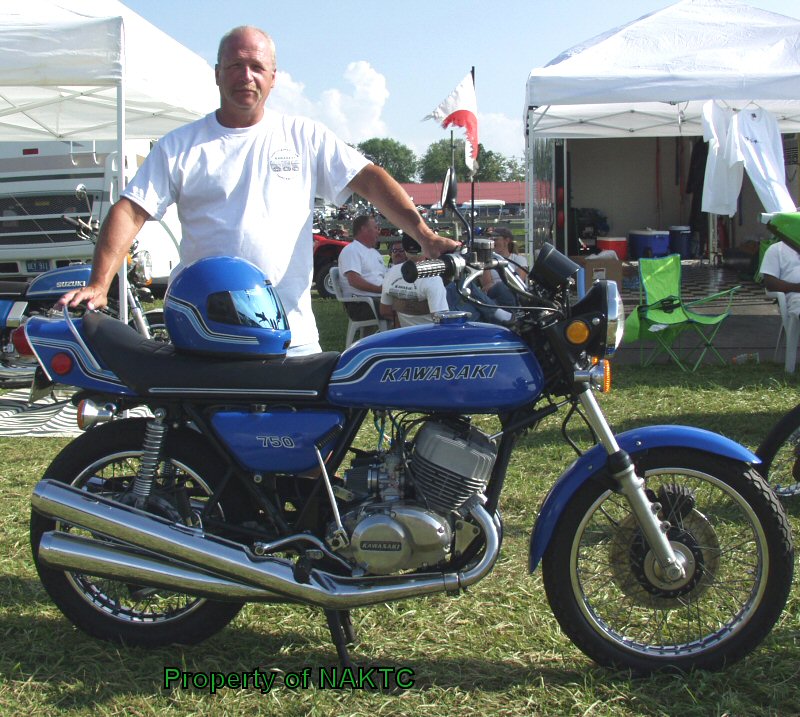 Mike F of IN on right - new member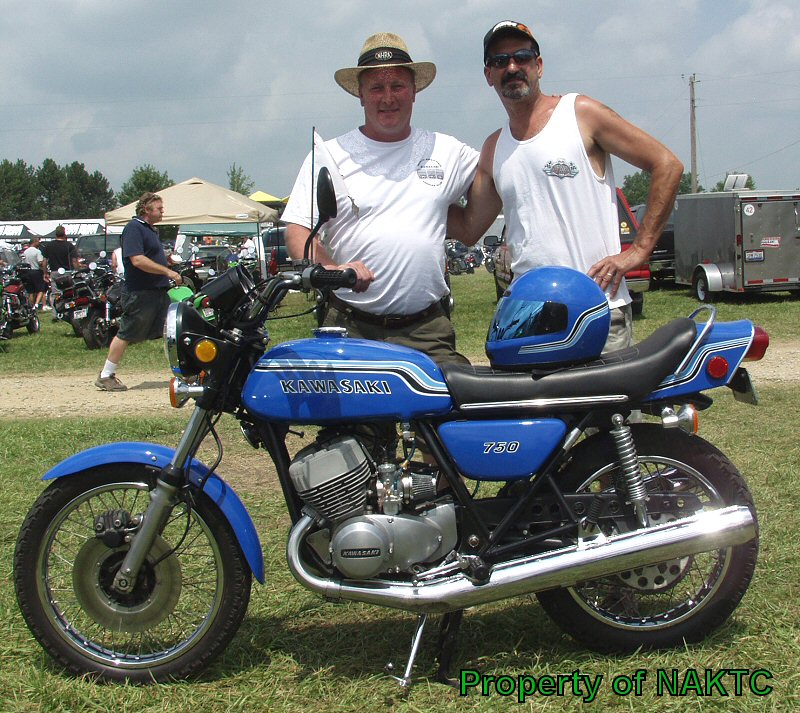 Guest - Can Am 3-wheeler is one very interesting vehicle.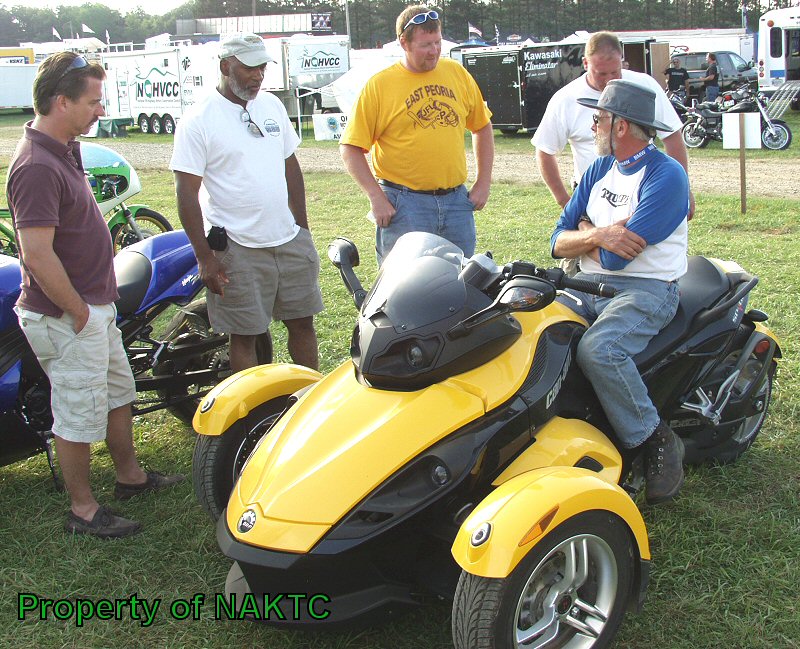 XTR Dashboard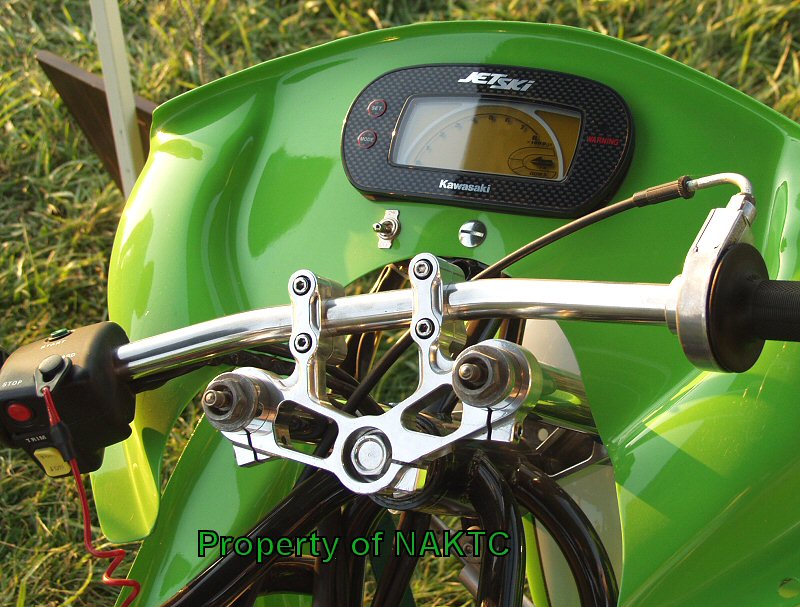 XTR - massive 50mm racing carb sticking out along with the CVT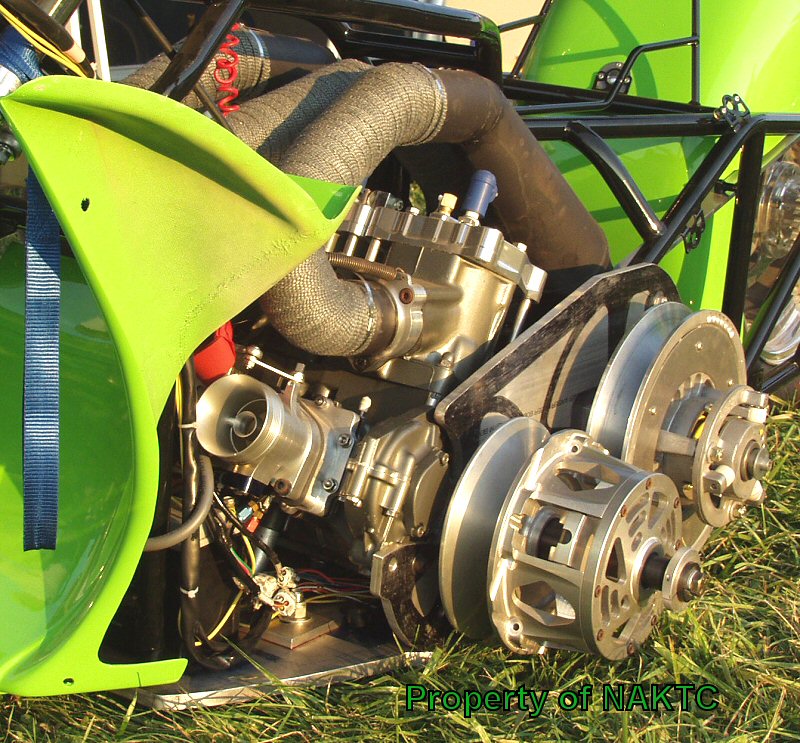 Killswitch - trying out to be an XTR rider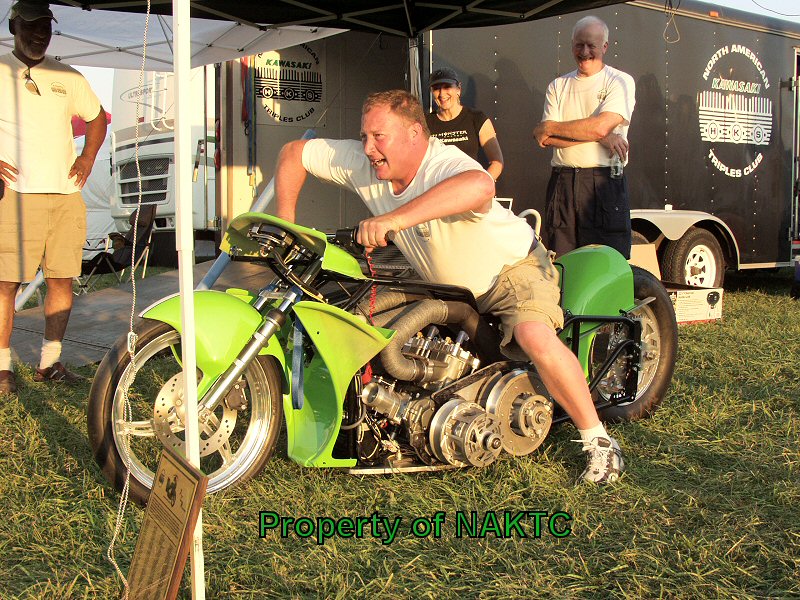 Click here to see XTR VIDEO (HD Quality - 104Mb)
Click here to see XTR VIDEO (fair Quality - 23Mb)

Please feel free to leave comments on the message board: Click here